Rockwall Robbery Lawyer
Arrested for Robbery? Call J. Cameron Cowan to Defend You.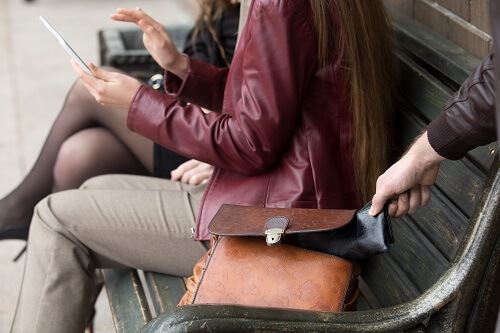 Any taking of another person's property by force can be grounds for a robbery charge. Robbery is an especially serious theft crime because it is implied that the crime is committed in the presence of the owner by means of force or violence.
When confronted with robbery charges, you need tough legal representation from a Rockwall robbery attorney to ensure your rights are respected and your future is protected.
When you choose to work with The Law Offices of J. Cameron Cowan, I offer the benefit of my nearly 15 years of past criminal law experience as a chief felony prosecutor and as a district attorney handling many types of cases, from violent crime defense to DWI defense and more. Through handling more than 200 jury cases, I learned how prosecutors strategize and how to outmaneuver them. Trust my firm to always look out for your best interests no matter how complex your charges.
Get Vigorous Defense for Criminal Charges
A robbery charge needs to have several elements present which can be substantiated by the prosecution or such a charge will not hold up.
The elements to a robbery charge are:
Taking of property form the rightful owner
Acting without the owner's permission
Intent to steal property
Use of force or intimidation against the owner
The force or intimidation used needs to be shown to have been directly tied to the taking of property, not before or after it has been taken. Threats of future violence are not proper grounds for a robbery charge.
Contesting Robbery Accusations
Robbery is a felony crime, meaning if convicted you will likely be spending over a year in prison. As a highly-skilled Rockwall theft crimes attorney, I work to discredit the prosecution's case—one way of doing this is to dispute their contention that you intended to deprive the owner of whatever property is in question. Intent is notoriously difficult to prove, and to this end, I can posit that a misunderstanding is to blame or you honestly believed the property was yours to use.
The time to begin your defense is now. Your future is too precious to trust with sub-par representation, so call on The Law Offices of J. Cameron Cowan to get started.